Cheese Salad
What rhymes with orange?
Based on the book Creepy Carrots!
by Aaron Renyolds
What do cheddar cheese and carrot have in common? They are both orange. Kids who are wary of vegetables will embrace this simple, crunchy salad. When coated in the dressing, it's nearly impossible to tell the difference between the cheese and the vegetable.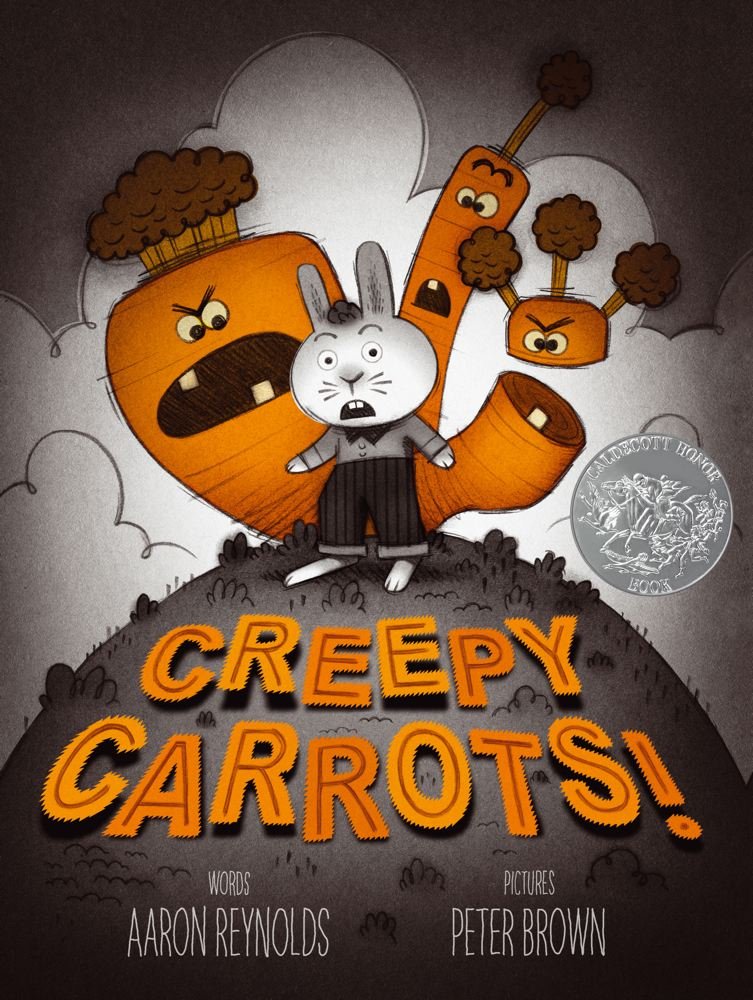 I'm not a fan of hiding vegetables in food, instead, I like to show kids how vegetables change depending on their preparation. Maybe your little one won't eat a whole "creepy carrot", but when shredded like cheese, it takes on a whole new look. Carrots are packed full of good-for-you nutrients. The best part: they are naturally sweet, crunchy and orange — all elements that make them appealing to our littles.
Makes: 4 cups
Contains: Milk
Diet Type: Gluten Free
Challenge Level: Piece of Cake
Active Time: 10 minutes
Total Time: 15 minutes
(toasted seeds need time to cool)
Ingredients
200 grams Cheddar
200 grams Grated carrot (2 to 3 large carrots)
4 tablespoons mayonnaise (can substitute sour cream or plain Greek yogurt)
1 green onion, white and green parts
1 to 2 handfuls salted, toasted pumpkin seeds (also called "pepitas")
Instructions
Using kid-safe scissors, cut the green onion into tiny pieces.
In a large bowl mix green onion, mayonnaise, and sour cream.
Add carrots and cheese. The key is to have equal amounts of both. Stir until combined.

If not using store bought, toast pumpkin seeds in a dry pan until fragrant. Season with salt. Allow to cool, then stir into the cheese and carrot mix.
Serve immediately.
Kids Can
Wash carrots
Shred cheese and carrots with supervision
Cut green onions
Watch Out For
Blades of box grater can be sharp
Nutrient Analysis: (serving size: 1/3 cup)