Big Easy Dirty Rice
Missing New Orleans? Me too.

I grew up in New Orleans. If you've never visited the Big Easy, you're missing out – the music, food, art and culture there are rich and spiced with good times and colorful characters. We don't live there anymore, and only get to visit every couple of years, but I want my kids to know my New Orleans. Luckily, there are some great children's books out there about some of my favorite events and places. Pick up a copy of Happy Jazz Fest, What the Sleepy Animals do at the Audubon Zoo, and don't forget the classic bedtime story, Goodnight, Nola.
Dirty rice is as authentic as it gets and considerably less spicy than some of my other favorite dishes, so it's perfect for children. Read these stories, then pop into your "Cajun" kitchen. If you know what it means to miss New Orleans, you'll find this Dirty Rice sends you right back home!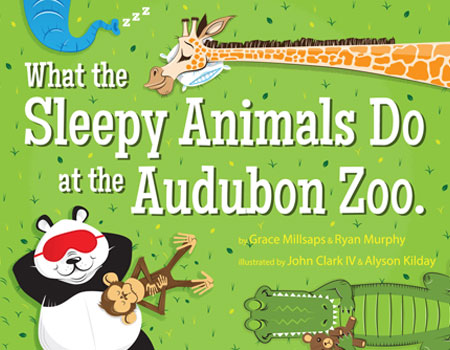 Bell pepper, celery and onion are known as the Holy Trinity of Creole and Cajun cuisine—and these three vegetables make the base of this authentic Louisiana dish. Whole grains, high quality protein, colorful vegetables and great taste are all well-represented – go ahead and have a bowl (or two).
Makes: 5 cups
Contains: None of the Common Allergens
Diet Type: Gluten Free, Dairy Free
Challenge Level: Just a pinch involved
Active Time: 45 minutes
Total Time: 45 minutes
Ingredients
Equal parts (about 1 cup combined) bell pepper, onion, and celery, diced
4 ounces pancetta, diced
3 cups cooked brown rice
½ cup chicken stock
salt and pepper
1 cup shredded chicken breast (the white meat from store-bought rotisserie works well)
2 of your favorite sausages, grilled and sliced into coins
Fresh parsley for garnish
Instructions
Add pancetta, onions, red pepper, and celery into a large frying pan or wok and cook until golden and soft.
Stir in cooked rice and chicken stock.
Stir in chicken and sausage.
Serve warm with a sprinkle of fresh parsley
Kids Can
Wash produce and pat dry

Measure chicken stock

Count cups of rice
Watch Out For
Sharp knives

Hot meat

Wash hands with soap and water after handling raw meat
Leftovers make a great breakfast, just scramble an egg into the mix – for breakfasts on the go, wrap scrambled egg and dirty rice into a tortilla.
Nutrient Analysis: (serving size: 3/4 cup)