Thanksgiving Hash
TURKEY DAY DELIGHTS
Based on Turkey Trouble
by Wendy Silvano
This recipe is inspired by the book Turkey Trouble by Wendy Silvano. In this adorable Thanksgiving tale, Turkey has an idea–what if he doesn't look like a turkey? What if he looks like another animal instead? Then he won't get eaten. After many hilarious attempts, Turkey comes up with the perfect disguise to make this Thanksgiving the best ever!
Try this disguise of traditional Thanksgiving stuffing made with sweet potatoes and butternut squash instead of bread. It's flavorful, colorful and packed with antioxidants! Plus, it's a one-skillet recipe so it doesn't take up valuable space in your oven!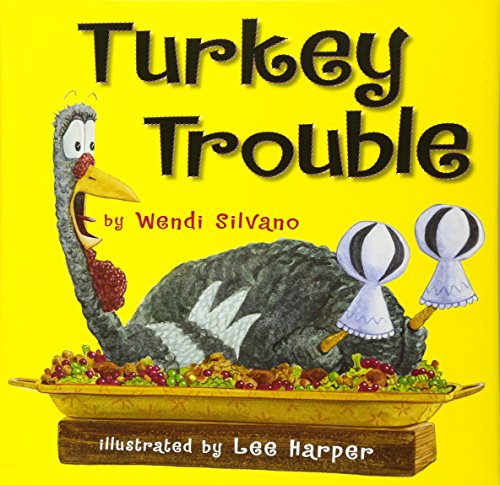 These complex carbs will fill you up without weighing you down so you can enjoy (a more balanced) feast this Turkey Day, whether you're eating turkey or not!
Makes: 4 cups
Contains: None of the common allergens
Diet Type: Gluten Free, Dairy Free
Challenge Level: Piece of Cake
Active Time: 30 minutes
Total Time: 30 minutes
Ingredients
1 sweet potato (about 1 cup or 130g) peeled and diced
2 cups butternut squash, peeled and diced
1 red onion, diced
1 large stalk of celery, diced
1 tablespoon fresh rosemary, minced
1 tablespoon fresh parsley, minced
1 teaspoon fresh or 1/8 teaspoon dried sage, minced
3 links Spanish-style smoked chorizo
Salt and pepper to taste
Instructions
In a cast iron skillet on medium heat, warm some olive oil—just enough to coat the bottom of the skillet.
Cut chorizo on the diagonal and then halve the slices. Add to the hot skillet.
After 2 minutes add the Thanksgiving vegetables and herbs.
Cook, stirring frequently, until squash is tender and chorizo has a nice char to it, about 20 minutes.
Serve immediately with a glass of sparkling wine or non-alcoholic cider.
Kids Can
Pick the herbs, smell and identify them
Wash the produce
Sing Thanksgiving songs while you cook
Watch Out For
Butternut squash is hard to cut, leave this to the grown ups
Hot skillet
Roasted corn and carrots would make a welcome addition to this festive holiday dish.
Nutrient Analysis: (serving size: half a cup)